Cat Rescue & Home Placement
Miss Kitty's Cat House is a non-profit 501(c)(3) cat rescue organization. Our mission is to rescue kittens and cats and find them loving, forever homes. Miss Kitty's facility is in a historic Victorian home located in Prescott, Arizona. Approximately 20 adult cats live and play at the house until they are adopted out to their forever homes. The cats roam free in the house and are cared for by a variety of dedicated volunteers who come in daily.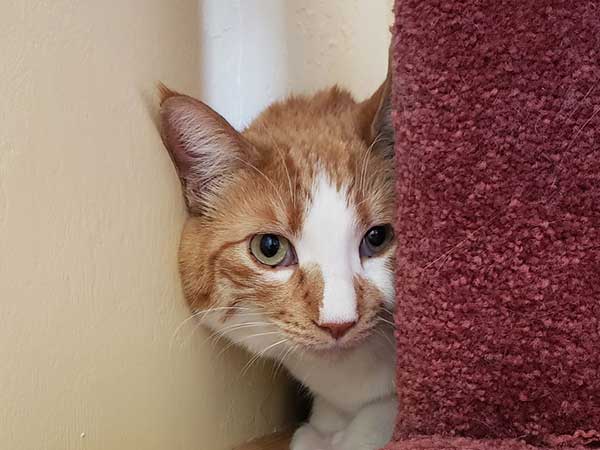 If you have found a stray or lost animal, don't give up hope! Place a Lost & Found ad in the Classified – it's free for three days. Call 928-778-0500.
If you need help with an animal you have found, call your jurisdiction's animal control services.
Prescott Valley: 928-772-9267
Prescott: 928-777-1135
Chino Valley: 928-636-4223 (ext.7)
Yavapai County: 928-771-3282
Make a difference in pet's life through the Miss Kitty's foster program. Fosters are urgently needed! Fostering is fun, rewarding, and an effective way to help us save the lives of our feline friends in need. It doesn't matter if your home is tiny or massive or if you live alone or have animals of your own, you can still become a foster parent and SAVE LIVES! It is our experience that kittens who are socialized in a foster home are far more likely to thrive in their forever home.
For more information about becoming a foster mom, dad, or family, contact Miss Kitty's Kitten Foster Leads